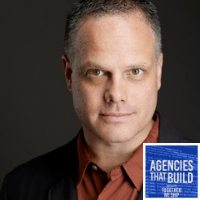 Jason Clark is the Owner of VIA Studio, an agency focused on transforming brands through strategy, design, development and marketing. They apply their core values of partnership, dedication and connection to drive value for their clients.
Takeaways:
When interviewing, it is important to make note of an individual's soft skills to understand if they will be successful in an agency role.

Utilizing roadmaps for topics such as brand strategy or identity are useful when starting the conversation with clients on how your agency identifies it and the application process. 

Is client X asking for something to be created or a problem to be solved? Setting expectations before you engage with a client is imperative on how the partnership will progress.

"The best compliment you can give somebody who works in an agency is that they know how to listen. Having self-awareness is key to meeting with people."~Jason

Are all of your staff flowing in the same direction as you? Be ready to have the conversation with staff members on what shifts need to be made to align goals and motivations.

Jason Clark's superpower - Optimism, "I truly believe that your greatest strength is also your greatest weakness."
Links:
Most Fun Part of Being An Agency Owner:
Working in an agency, you get to build many relationships along the way and support co-workers in their career development.
Ways to Tune In: